Submissions are currently CLOSED.
🟢 🔵 All submissions to date have received a response and the queue is now clear. 🔵 🟢

Please make sure to update your Duotrope information. If the etherwebs have been up to their old tricks and you cannot find your response letter, feel free to send a query using the Contact form.
Of the 800 submissions sent, 14 were published in the WATER issue.
Thanks to all who submitted!

---
---
General Guidelines
WHAT
Please familiarize yourself with Claw & Blossom's past issues (free to read online) to get an idea of our general vibe.
We look for pieces that explore human striving with an awareness of the larger context. To that end, your work MUST contain some element of the natural world. The natural world need not be the main focus, but it should have a distinct and relevant narrative presence.
Stylewise, we seek work that explores complex questions with subtlety. We dig depth, we want layers.
For more detailed information on the editor's submission hopes-and-dreams, it's a good idea to check out Claw & Blossom's interview at the Six Questions blog.
---
HOW
For POEMS, send one poem per submission. We are not interested in publishing rhyming poetry and are unlikely to publish formal verse.
For PROSE, send up to 1,000 words. This can be one piece or linked micros (please send these all in one document).
We are unlikely to accept pieces that fit into the action, thriller, slasher/gore, or horror genres.
Submissions are initially read blind. Please do not include any personal information in your uploaded file. Please include a brief cover letter with your submission (short third-person bios are welcome in your cover letter; this information will be viewed in later rounds).
We do not consider previously-published work. This includes pieces that have been posted to social media accounts.
We do not consider multiple submissions. Please wait for a response to your submission before sending another new piece our way.
We encourage simultaneous submissions. Should your work be accepted elsewhere while under consideration with Claw & Blossom, please withdraw the piece from us immediately by using the Withdraw option in Submittable.
We pay $25 USD per acceptance upon publication via PayPal only and are currently unable to issue payment via other methods. Please keep this in mind when submitting. Linked micros are considered one acceptance.
🌟 The queue is cleared every 3 months and all submissions receive a response before issues are published. 🌟
Spam filters are capricious beasts, so if you don't seem to have received a response, please don't hesitate to send a query by using the Contact form.
---
WHITHER
By submitting your work to Claw & Blossom for consideration, it is understood that you accept the following terms:
That the work you send Claw & Blossom is of your own making and has not been plagiarized in whole or in part.
That Claw & Blossom is purchasing the rights to publish your work on its website and to archive that work in its Issues archive.
That if your work published with Claw & Blossom is later reprinted elsewhere, you will kindly add an acknowledgement of first publication.
---
WHERE
We currently review work through Submittable: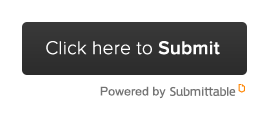 Snail illustration by C.B. Auder.